At Steelworks Strength Systems, we've worked really hard over the last decade at creating a fitness program that safely builds lean muscle, increases flexibility, boosts energy, and burns body fat, among a host of other benefits.
However, this program wouldn't have helped hundreds of people achieve their goals if our clients never walked in the door and kept coming back day after day, week after week, and month and after month.
What explains why so many people join AND stay with us?
It's because of the inviting and approachable culture that Steelworks has built.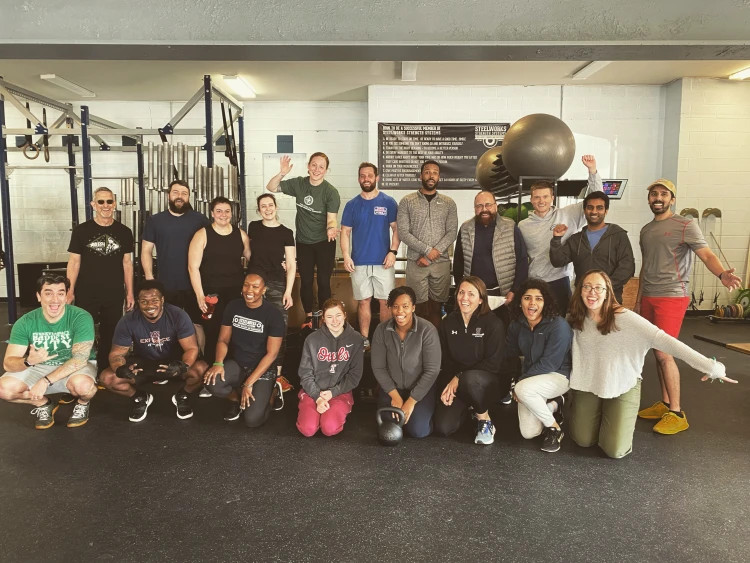 Time and time again, our clients remark how they initially felt a bit intimidated by our programs before joining.
During their trial class, however, they discovered a place that they felt welcomed and supported.
Members came up and introduced themselves before class.
There weren't any cliques or a judgmental vibe.
Workouts involved new ways of training they hadn't previously encountered.
The coaches provided appropriate amounts of feedback to allow them to experiment with new movements safely without feeling overwhelmed or confused by too much teaching.
And at the end of class, everyone in class congratulated them for a job well done!
—
If you are ready to take your fitness in a new direction and become the fittest and healthiest you, please accept my invitation for a FREE trial class at Steelworks Strength Systems by clicking HERE.
We can't wait to help you discover just how strong and healthy you can be!